Solid Waste Screening Workshop - Kimball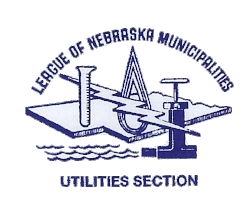 The League sponsored "Solid Waste Training Workshops" meets initial and annual retraining requirements for solid waste screening and hazardous materials identification for employees working in transfer stations, recycling centers, landfills, gate houses, basic hazardous waste collection centers and all other related departments.
Attendees will receive certificates of attendance for this one day workshop.
The refresher on waste screening and hazardous materials identification meets Nebraska's requirements for transfer station and landfill employees.
We also encourage attendance of all municipal officials who would like more information concerning the solid waste and recycling industry.
** Due to social distancing guidelines, there may be a limited number of Attendees. Attendees must bring and wear face coverings during the workshops.
** ANYONE DISPLAYING SYMPTOMS OF COVID-19 SHOULD NOT ATTEND.
** YOU MUST SIGN UP IN ADVANCE AND NO WALK INS ARE ALLOWED.
Registration and Fee
Participants are welcome to preregister no later than one week before attending the workshop of their choice. Fees for the workshops are $50 per person, which includes lunch and learning materials. Fee may be prepaid or directly billed. To use the direct billing option, simply fill out a registration form and we will bill you or your municipality.